A House on a Rock offers an extensive deal to home owners looking to get their home inspected. From a 90 day warranty, Recall Check and a 200%  Guarantee, you will have peace of mind when choosing A House on a Rock to do your home inspection. Below is information about each warranty, guarantee and the recall check offered by A House on a Rock. Still have questions? Call us today!
90 Day Warranty
---
We are proud to highlight our 90 day warranty program that is included with every inspection at no additional cost. Our 90 warranty program covers structural and mechanical items that were found to be in good condition at the time of the inspection. For more information about this warranty please contact us today.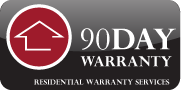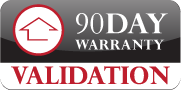 SewerGard
One of the worst experiences for a homeowner is to move in to their brand new home, and have a break, collapse or leak in their main sewer or water line. We enroll all of our clients in a 90-day SewerGard program to help cover them if this occurs. Our clients can rest assured that when they use us to do their home inspection, they will have added protection to their home.
---
Recall Check
---
As part of your home inspection we are going to gather the manufacturer and model information of all the major appliances in your home. The CPSC lists over 195 million recalled products and we are going to monitor your appliances for life. If you bring old appliances from your current home or if you ever buy new appliances, just let us know and we will add them to be monitored for safety recalls.
200% Guarantee
---
We are here to serve you and nothing makes us happier than doing that to the best of our ability. We know that the number one reason buyers hire us is for peace of mind, and want to do our part to provide that for you.  After you accompany us during the inspection, if you feel we weren't thorough enough, knowledgeable enough, or didn't address all of your inspection concerns, we want you to let us know. If we can't find a way to address your inspection concerns, there is no need pay us. In fact, we will pay another company of your choice to inspect the home, and hopefully provide you the peace of mind that we could not. That is our guarantee to you.
$10,000 Honor Guarantee
---
Looking for an honorable inspector? Look no further. InterNACHI inspectors are backed by our Honor Guarantee. Click here to learn more http://www.nachi.org/honor.htm